Creating or renovating your dream kitchen can be overwhelming, requiring a lot of researches and sound decision-making. In particular, choosing the right Quartz Kitchen Countertop is important, given its significant impact on your kitchen's design and long-term investment in your home. With many years of experience in supplying and completing residential and commercial kitchen projects across Canada, Vietcan Stone would like to sugguest these tips to help you select the ideal countertop, elevating your kitchen and adding value to your home. 
Look At The Entire Kitchen Area:
When considering quartz countertops, it's important to consider the size, colors, lighting, and design of the entirety of the kitchen. Gaining a comprehensive view of your space will help you determine the ideal countertop location, size, color and pattern that seamlessly blends with the other elements and accents.
Establish Your Kitchen's Color Theme:
Start by identifying the existing or planned color scheme of your kitchen. Take note of the colors of your cabinets, backsplash, walls, and flooring. These elements will serve as a foundation for selecting your quartz countertop.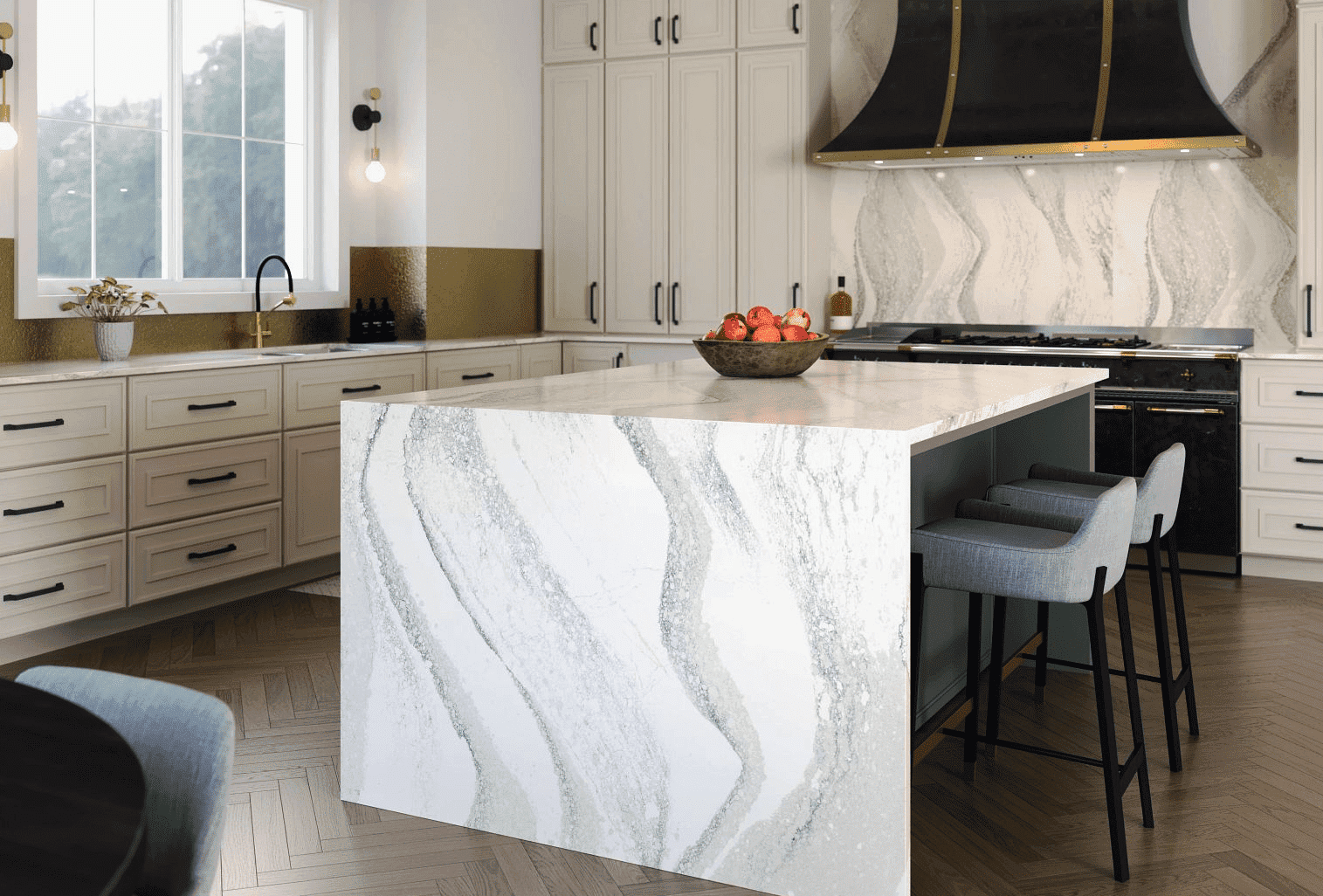 Consider Color Harmony:
Decide whether you want a countertop that harmonizes with your existing colors or one that adds contrast. Vietcan Stone has a variety Quartz collection from harmonious colors such as, super White or light gray that create a cohesive look to contrasting colors that can add drama and interest like black or dark gray. 
| | |
| --- | --- |
| Learn more about products | |
Determine Quartz Pattern and Texture:
Quartz countertops come in various patterns and textures. Consider whether you want a subtle or bold pattern and a polished or matte finish. Your choice should harmonize with your kitchen's overall style. 
Sample Quartz Options:
Having physical samples allows you to see how the quartz looks in your kitchen's lighting and alongside your other colors. At Vietcan Stone, they provide you with free samples that you can bring home and visualize whether it will work with your kitchen or not.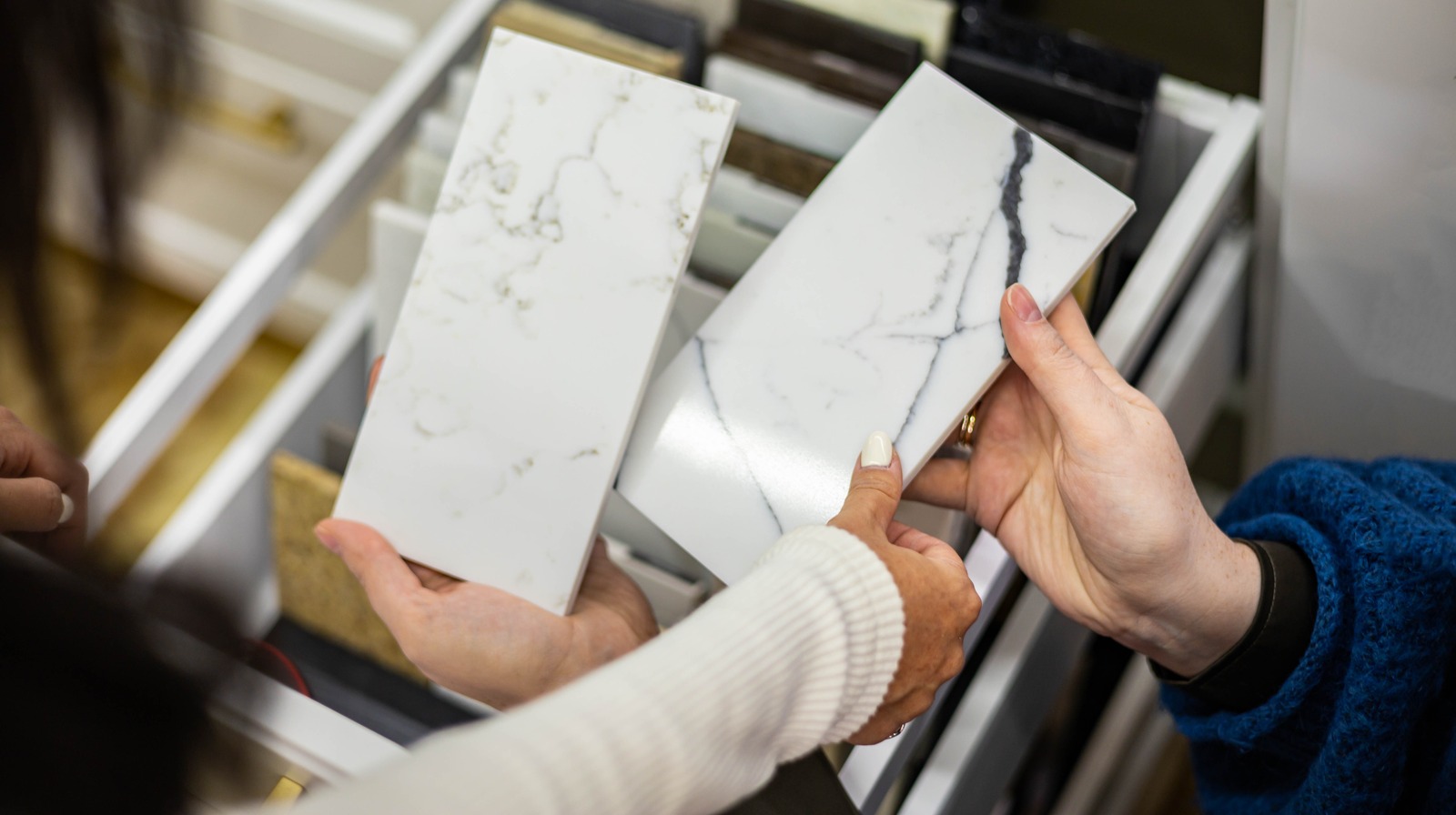 Seek Professional Advice:
If you're uncertain about your color choices, consider consulting with an interior designer, kitchen contractor or a kitchen expert. They can offer valuable insights about a kitchen design and help you make a well-informed decision that elevates your current kitchen. You can take advantage of Kitchen Designers & FREE KITCHEN DESIGN promotion at Vietcan Stone.
Contact Vietcan Stone today to build your dream kitchen at an affordable wholesale price! 
Get in Touch With Our Experts
Got a question about our granite, marble, quartz, or quartzite products? Or do you want to know about our wholesale process? Our experts are available to help you with any of your queries. You can get in touch with us by calling our showroom or filling out the contact form to the right
We can help you find stone products that can enhance any space. Get in touch with us today and discover the VietCan Stone difference.
Telephone: +1416-568-5953